07/21/2022
ATTORNEY SPOTLIGHT: Diana Morales McFarland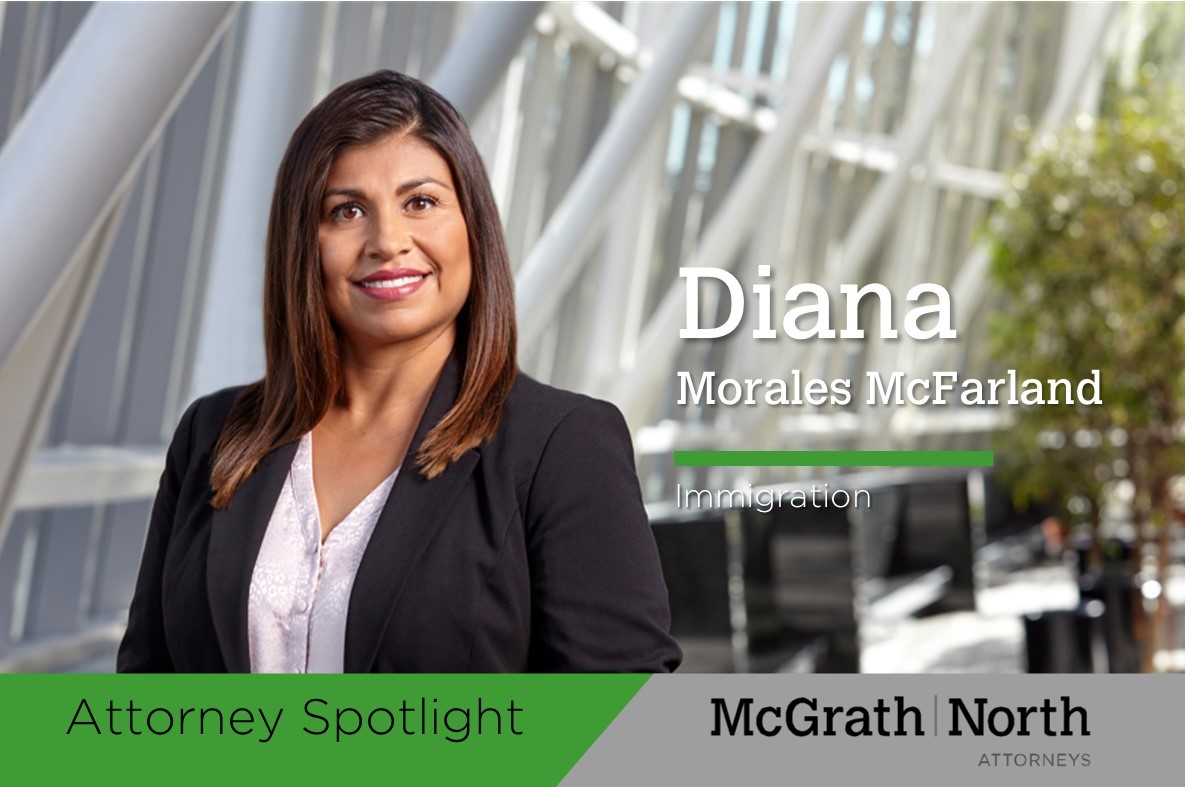 Diana Morales McFarland heads up McGrath North's Immigration practice.
Diana's Work
Diana is passionate about the guidance she provides in overcoming challenges faced by both businesses and individuals in complying with the immigration laws and regulations. "I know that our efforts to satisfy the complex immigration requirements are often of equal importance to the business supporting the workers, and the workers themselves," shared Diana. "It is very satisfying to secure the necessary approvals so that visa holders can share their talents and hard work to help businesses here in the U.S. maintain and build on their success."
For almost fifteen years, Diana has provided counsel to businesses operating in a broad range of industries on immigration issues for foreign workers and their families coming from locations around the globe. She has experience with the full range of immigrant and nonimmigrant visas, permanent residency, and citizenship. Because of the depth of her experience, Diana provides practical guidance to companies of all sizes on their policies and protocols and provides training to their key personnel to minimize non-compliance disruptions. To enhance the overall efficiency and cost effectiveness of her work, Diana works closely with paraprofessionals within the firm and with human resource leaders at our clients, and utilizes state of the art tracking technology that can be accessed by both.
Outside the Firm
Diana's passion in this area extends beyond her work at McGrath North. She has helped educate the general public and small businesses on immigration practices by speaking on a Spanish radio show (using her fluency in both Spanish and English). In addition, Diana has presented at a variety of local and national immigration forums and is the past chair of the Iowa/Nebraska Chapter of American Immigration Lawyers Association. Diana also is a Board Member of the Immigrant Legal Center.
Diana loves her native Texas where she received her undergraduate degree from Texas Tech University and travels there frequently to visit family and friends. Diana received her law degree from Creighton University and is admitted to practice in Texas, Nebraska, and Iowa (and before the Immigration Court and Board of Immigration Appeals).
Diana's only greater passion is for her three energetic sons. She loves (and is worn out by) supporting all their activities, including sports and academics, and teaching them about her rich culture.