03/09/2022
ATTORNEY SPOTLIGHT: Stacey A. Shadden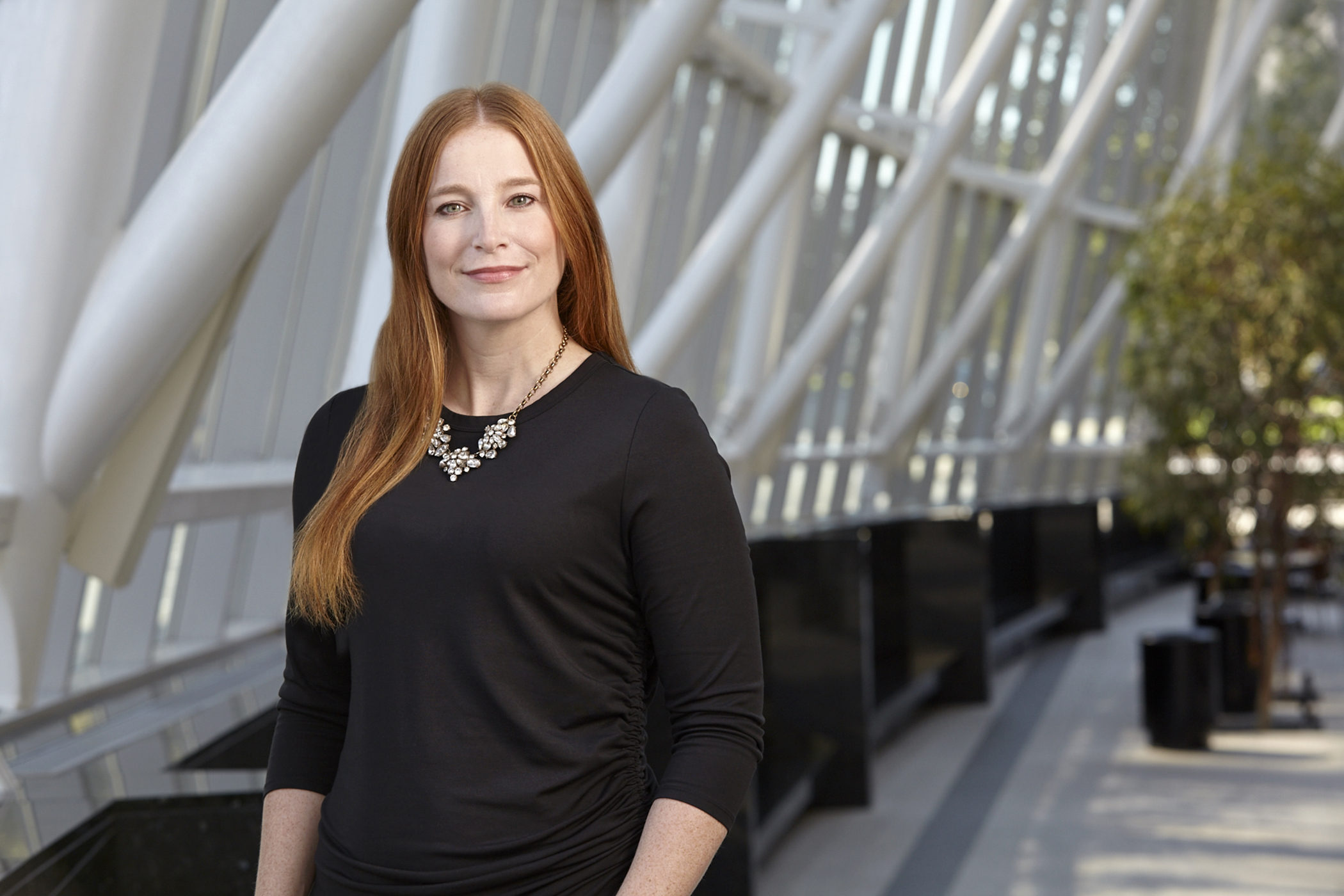 Stacey A. Shadden was selected to join the Board of Directors of McGrath North effective January 1, 2022. In addition, Stacey has been chosen to serve as Co-Chair of the firm's Business and Corporate Practice Group of over thirty lawyers.
Stacey's Work
As a member of McGrath North's business corporate practice group, Stacey focuses her practice on mergers and acquisitions, data privacy and cybersecurity matters, and complex commercial business transactions. Stacey's goal is to establish a partnership with each client to create a practical working plan that allows her clients to reach their goals without creating barriers to their success.
Stacey's experience ranges from helping start-ups take-off to working through a buy/sell transaction with individual entrepreneurs, mid-sized midwestern companies and Fortune 500 businesses. Stacey is skilled at maximizing efficiencies with her modern and practical legal guidance always ensuring her clients are prepared and informed through every step of the process.
Stacey's diverse M&A experience (including representation of multiple technology clients) guided her to expand her practice to regularly assist clients in addressing current and emerging data privacy and cybersecurity matters, including preparing, advising and implementing privacy programs to maximize compliance with US state and federal and international privacy and security laws. Stacey's unique ability to work with clients to balance the importance of regulatory compliance with the practicalities of operationalizing a privacy program has led to rapid growth in McGrath North's Privacy and Cybersecurity practice.
Stacey also has extensive experience assisting clients with all aspects of commercial business transactions for companies of all sizes in a full spectrum of industries. Implementing sound contracts and administrative governance procedures to minimize legal risk is a key component for any business. Stacey provides sensible and realistic advice to ensure her clients are building operational efficiencies while protecting her clients' best interests.
Stacey earned both her undergraduate and law degrees from Creighton University, graduating Magna Cum Laude in both. During law school, where she focused on a Business Law concentration, Stacey brought her energy, enthusiasm and keen talents to a broad range of practice development activities including Executive Editor of Creighton's International and Comparative Law Journal, Creighton Law Review author, and National Moot Court Regional semi-finalist. She also got a critical head start on being prepared for private practice through her two summers clerking at McGrath for the Business and Corporate groups.
Based on her success in private practice at McGrath North, Stacey also has been recognized for her excellence by her peers and clients. She has been listed in Best Lawyers in America: Ones to Watch for her work in Corporate Law and Mergers and Acquisitions Law for the last two years. In addition, Stacey has been selected for two years in a row as a Great Plains Super Lawyer Rising Star in Mergers and Acquisitions. She also is a frequent speaker and contributing writer on data privacy and corporate law matters, and developed a vlog entitled "Privacy is Power".
Stacey is honored to be selected for her two new leadership roles. She has worked very hard to build her career, with the support of colleagues at the firm, and thoughtfully considered the important responsibilities that would come with these roles before accepting them.
She agreed to undertake both sharing: "The firm has provided me with an amazing platform for developing my talents to serve business clients from mid-size Nebraska businesses to those operating internationally. I now want to be a voice to expand opportunities for other women and lawyers from divergent backgrounds." Stacey also reinforced that she brings a fresh perspective from a new generation, and will help the firm expand on its decades of success by reshaping the expertise, capabilities and culture needed to achieve success for its business clients in the future.
Outside the Firm
Stacey believes that continuing to build a vibrant greater Omaha community is critically important to her professional success, as well as her family's enjoyment and prosperity. As a result, she is an active volunteer in various programs including, in part A Book of My Own, Healthy Food Access programs, and the Junior League of Omaha.
For Stacey and her husband, much of the time outside their work lives centers around their two young children, and joining in their fun, crazy schedules in a wide variety of activities. They also carve out precious time for their all-family adventures navigating the assembly of challenging floor puzzles.