09/10/2021
Biden's New COVID-19 Plan Calls For Mandatory Vaccines And Testing For Employees In Public And Private Sector
On Thursday, September 9, 2021, President Biden announced his plan to combat the spread of COVID-19 and the highly transmissible Delta variant. The new plan is being implemented through executive orders and new federal regulations which are directed at private sector employees, health care workers, federal contractors and the vast majority of federal workers.
Private Employers
Biden has instructed the Occupational Safety and Health Administration ("OSHA") to develop an emergency rule requiring all private sector employers with 100 or more employees to mandate the COVID-19 vaccine for their workforces. Any employees who remain unvaccinated will be required to produce a negative COVID-19 test result at least weekly prior to coming to work.
Federal Employers And Contractors
Biden has issued executive orders requiring all government employees and employees of federal contractors to be vaccinated against COVID-19, with no choice to opt-out through regular employee testing.
The emergency rule for private employers is expected to be issued in the coming weeks and will likely be subject to various legal challenges. However, these large employers may want to begin planning how they will implement the new, mandatory COVID-19 vaccine and testing requirements if and when they go into effect. For example, a well-drafted COVID-19 vaccine requirement should include exemptions for employees who cannot receive the vaccine due to a disability or religious reasons. In addition, the emergency rule will also require employers to provide paid time off for employees to receive and recover from, if necessary, the COVID-19 vaccine. It appears that the tests will be provided by a number of entities at no cost to the employee and the employer, but, again, the details are thin at this point.
Reportedly, OSHA will issue fines up to $14,000 per violation for failure to comply with the new rule. Further details remain unclear, and we will carefully monitor and provide more information on the new requirements when they are released.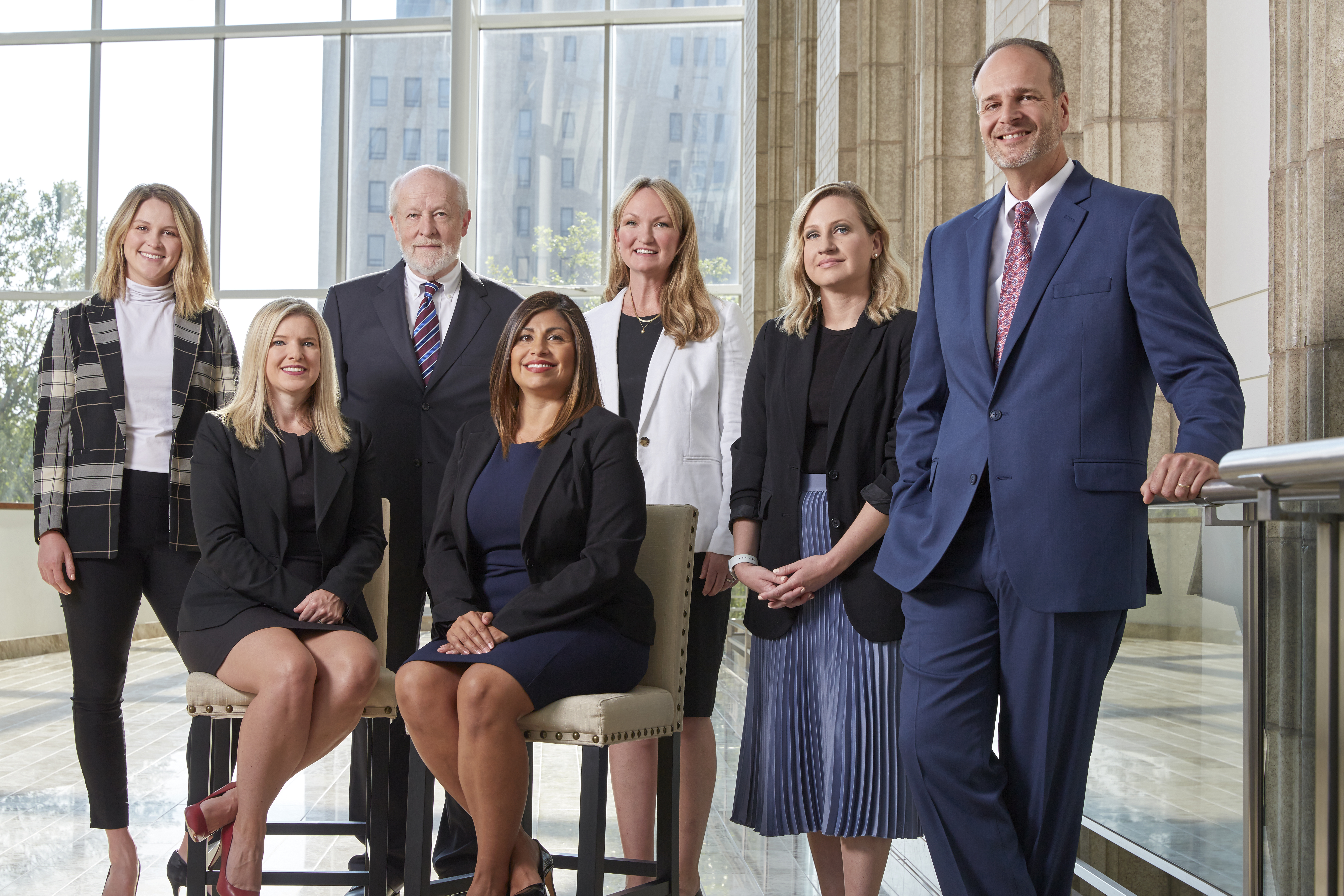 McGrath North Labor & Employment Group members (Left to Right):
Cody Elyse Brookhouser-Sisney, Ruth Horvatich, Steve Bogue,
Diana Morales McFarland, Abbey Moland, Britni Summers and Aaron Clark