06/22/2017
FAA Issues Landmark Rules Authorizing Drones For Commercial Use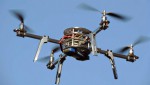 On June 21, 2016, the Federal Aviation Administration (FAA) finalized its long-awaited rules authorizing the commercial use of small unmanned aircraft systems (UAS or "drones"). The new rules take effect in August and will allow drones to be flown commercially to benefit a host of industries such as agriculture, construction, real-estate photography, power and utilities, media coverage and emergency response. The rules are estimated to "generate more than $82 billion for the U.S. economy and create more than 100,000 new jobs over the course of the next 10 years." Press Release, Federal Aviation Administration, DOT and FAA Finalize Rules for Small Unmanned Aircraft Systems (June 21, 2016) (available at https://www.faa.gov/news/press_releases/news_story.cfm?newsid=20515).
Key aspects of the rules include:
Maximum drone speed, 100 mph;
Maximum drone weight, 55 lbs.;
Maximum drone altitude, 400 ft.;
Drone must remain in the line of sight of the operator at all times during flight;
Operations are allowed during daylight and during twilight if the drone has anti-collision lights;
Flights are not permitted within five miles of an airport without obtaining FAA approval;
Pilot must be at least 16 years old;
A single pilot may not operate more than one drone at one time;
Flights are prohibited over any persons not directly participating in the operation, under a covered structure or inside a covered stationary vehicle;
Pilot must pass an aeronautical knowledge test at an FAA-approved knowledge testing center for a remote pilot certificate and pass a background check by the Transportation Security Administration.
In the months ahead, the FAA will offer an online process to waive some restrictions if an operator can prove the proposed flight will be conducted safely. Although the new rules do not deal with privacy issues, the FAA has encouraged all operators to check local and state laws before gathering information using sensors, video and photography technology. For more information on drones and registration with the FAA, see http://knowbeforeyoufly.org/.
Luke C. Holst is a registered patent attorney with experience in both patent prosecution and patent litigation. Holst is a former Patent Examiner at the U.S. Patent and Trademark Office; Law Clerk to the Honorable Mark W. Bennett at the U.S. District Court for the Northern District of Iowa; and Legislative Counsel at the U.S. Capitol to an Iowa Congressman on the U.S. House of Representatives Committee on the Judiciary. At McGrath North, Holst works on patent issues, other intellectual property matters, and litigation.