04/25/2019
A Brief Overview of the SEC Proposed Fiduciary Rule Package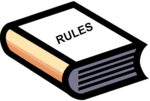 After the 2016 publication of the Fiduciary Rule by the Department of Labor ("DOL"), and subsequent Fifth Circuit ruling casting doubt on such rule, the U.S. Securities and Exchange Commission ("SEC") proposed two rules and an interpretation in order to clarify and provide an overview of the standards of conduct for investment professionals. On April 18, 2018, the SEC published proposed rules targeting broker-dealers and investment advisers. In publishing these rules and the interpretation, the SEC aims to raise the standard of conduct for broker-dealers when they provide recommendations to retail investors and reaffirm and clarify the terms of relationships that retail investors have with their investment professionals. Additionally, the SEC seeks to preserve retail investor access investment services and products, as well as raise retail investor awareness of whether they are a transaction with registered financial professionals.
The SEC is requesting comments on its proposal over the next 90 days. In general, the SEC rule tracks the principles of the DOL fiduciary rule fairly closely and seems to indicate that the SEC was motivated by elements of the DOL rule and ensuring that broker-dealers are subject to more uniform standards (e.g., best interest standards) without regard to the type of assets at issue (retirement versus non-retirement assets).
The SEC released Fiduciary Rule guidance for Investment Professionals that fills various gaps between investor expectations and legal requirements. The SEC rule contains three major proposals:
1. "Regulation Best Interest." This proposed rule clarifies that broker-dealers shall not put their financial interests ahead of the retail customers' interests in making recommendations on any securities transaction or investment strategy involving securities to retail customers.
a. Disclosure Obligation: Disclose to the retail customer the key facts about the relationship, including material conflicts of interest.
b. Care Obligation: Exercise reasonable diligence, care, skill, and prudence, to understand the product; have a reasonable basis to believe that the product is in the retail customer's best interest; and have a reasonable basis to believe that a series of transactions is in the retail customer's best interest.
c. Conflict of Interest Obligation: Establish, maintain and enforce policies and procedures reasonably designed to identify and then, at a minimum, to disclose and mitigate, or eliminate, material conflicts of interest arising from financial incentives; other material conflicts of interest must be at least disclosed.
2. "Form CRS." The SEC would require both investment advisers and broker-dealers to provide retail investors a relationship summary, which is a standardized disclosure document no more than 4 pages in length that highlights the principal services offered, legal standards of conduct that apply, fees the customer will pay, and conflicts of interest that exist (among other things).
3. Commission Interpretation of Investment Adviser Standard of Conduct. The SEC has proposed its interpretation of the fiduciary duty investment advisers owe to their clients in hopes that the interpretation will reaffirm and clarify the principles relevant to fiduciary duty and related legal obligations.
If you have any questions or concerns regarding the new SEC proposed rules and interpretation, please contact one of our employee benefits attorneys.