November 4, 2015
Government Delays Health Plan Identifier Requirement Indefinitely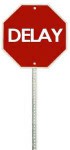 The Requirement. The Health Plan Identifier (HPID) is a standard, unique health plan identifier required by the Health Insurance Portability & Accountability Act of 1996 (HIPAA). The rule applies to Controlling Health Plans or CHPs (health plans that control their own business activities, actions, or policies; or are controlled by entities that are not health plans) and required CHPs to obtain an HPID by November 5, 2014. Small health plans had until November 5, 2015 to comply. Sponsors of self-funded plans were responsible to obtain the HPID on behalf of the plan. For fully insured plans, the insurer was responsible to obtain the HPID on behalf of the plan.
The Delay. Effective October 31, 2014, Health and Human Services (HHS) announced a delay, until further notice, in enforcement of the HPID requirement. This enforcement delay applies to all HIPAA covered entities, including healthcare providers, health plans, and healthcare clearinghouses. This means that if you have yet to apply for and receive an HPID number, the November 5, 2014 deadline is temporarily suspended until further notice.
This delay will come as a welcome reprieve to many plan sponsors during this busy time of year.