09/03/2015
Pension Plan Sponsors—Consider New Funding Relief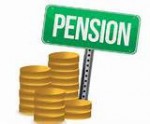 On August 8, 2014, President Obama signed the Highway and Transportation Funding Act ("HATFA") of 2014. Part of the funding of this bill stems from the extension of pension funding relief (originally provided by the MAP-21 legislation) for several more years. Corporations that sponsor pension plans will be allowed to set aside less cash for their plans, which increases profits and taxes. The impact of HATFA on a plan can vary significantly based on the plan's funded percentage, whether or not the plan is frozen, plan demographics, and other factors.
Plan sponsors of calendar pension plans can choose to reduce pension contribution requirements and show improved funded levels for 2013 but only if they act quickly. Revised 2013 calculations would be needed before the final contribution deadline of September 15, 2014. Also, reduced requirements and improved funded levels will apply for 2014, and related actuarial certifications are required by September 30, 2014.
For additional information about HATFA and its impact on your pension plan, contact your McGrath North attorney.