02/28/2017
Premium Increases Expected for 11 Million Americans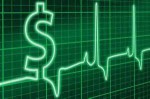 The Affordable Care Act requires adjusted community rating for plan years beginning on or after January 1, 2014. Specifically, premium rates in the individual and small group market for fully-insured, non-grandfathered health plans may vary based only upon the following characteristics:
Individual or family enrollment.
Geographic area – premium rates can vary by the area of the country.
Age – premium rates can be higher for older individuals than that for younger individuals, but the premiums for these populations cannot exceed a 3:1 ratio for adults.
Tobacco use – premium rates can be higher for smokers, but the ratio cannot exceed 1.5:1.
Additionally, the Affordable Care Act requires the guaranteed issuance of health insurance coverage (subject to certain exceptions). This means that insurers generally must accept all individuals applying for coverage in that market and must renew their coverage going forward. This does not apply to grandfathered health insurance coverage.
The above rating requirements will impact premiums paid by individuals and families working for small employers who offer fully insured group health plans. Specifically, a recent report from the government estimates that the premium rates for roughly 11 million people will increase whereas about 6 million people will benefit from lower premiums.