Jeanne J. Kelley is a member of the firm's Intellectual Property practice group.
Jeanne received her B.S. degree in Chemistry from Minnesota State University, Mankato, graduating Cum Laude, and earned the prestigious honor of the Collegian of the Year in her senior year. Before starting college, Jeanne was an assistant team leader in AmeriCorps, working with FEMA in Mississippi. Her exemplary volunteerism resulted in her receiving the Gold Achievement Presidential Volunteer Service Award and Congressional Service Award, Silver Medal.
After receiving her undergraduate degree, she attended the University of Nebraska College of Law where she graduated with distinction. During law school, she clerked for McGrath North for two years. Jeanne completed the USPTO Patent Registration Exam while in law school and is a Registered Patent Attorney.
Targeting her passion for Intellectual Property law, Jeanne received CALI Excellence awards in Patent Law, International Intellectual Property, and Copyright Law. She was a 2022 National Finalist in U.S. Patent and Trademark Office National Patent Drafting competition. Her drive for success, however, did not overshadow her passion for helping others. In the highly competitive environment of the first year of law school, the Student Bar Association selected Jeanne as the Most Likely to Help a Fellow Student. She continued her mentorship of new students throughout her time in law school.
Education
University of Nebraska College of Law (J.D., with distinction, 2022)
Minnesota State University, Mankato (B.S., ACS Certified, cum laude, 2019)
Admissions
Nebraska (2022: Sustaining Member)
U.S. Patent and Trademark Office (2022)
U.S. District Court of Nebraska (2022)
News
10/7/22
McGrath North is excited to announce the hiring of new associates Micah Q. Carlson, Jeanne J. Kelley and Avram N. Tynes. All three clerked with the firm during their law school careers and will join the Business and Corporate, Intellectual Property, and Labor, Employment and Benefits teams.  
READ MORE
05/25/2022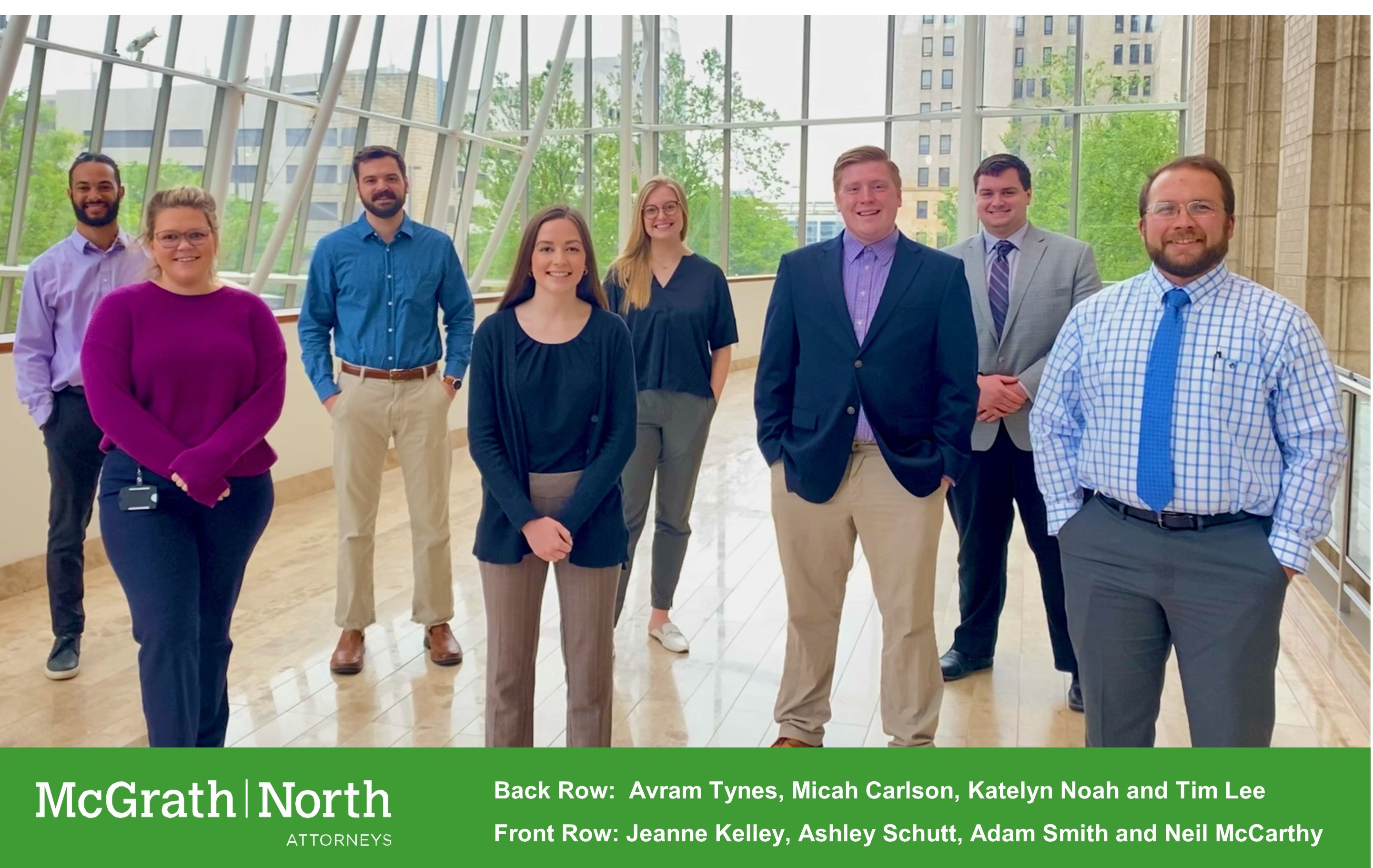 READ MORE
01/09/2023
Design patents and trade dress registrations are often overlooked as a means of protecting intellectual property. Understanding the differences and similarities between each can guide decision making in order to capitalize on commercial success or keep products competitive in the market.  
READ MORE
01/09/2023
For decades it was understood that design patent infringement could not be avoided by simply adding a trademark to a patented design. See L.A. Gear, Inc. v. Thom McAn Shoe Co., 988 F.2d 1117, 1125-26 (Fed. Cir. 1993). That line is blurring as Columbia Sportswear N. Am., Inc. v. Seirus Innovative Accessories, Inc returns to the U.S. Court of Appeals for the Federal Circuit. Columbia Sportswear N. Am., Inc. v. Seirus Innovative Accessories, 3:15-CV-00064 (September 22, 2021).  
READ MORE
Nebraska State Bar Association
CALI Excellence Awards in Patent Law, International Intellectual Property Law and Copyright Law (University of Nebraska College of Law)
National Finalist in U.S. Patent and Trademark Office National Patent Drafting Competition
Registered Patent Attorney
Collegian of the Year (Minnesota State University, Mankato)