06/26/2016
The PATENT Act (S. 1137)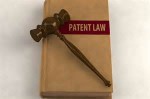 On June 4, 2015, the U.S. Senate Judiciary Committee overwhelming passed the Protecting American Talent and Entrepreneurship Act, or the PATENT Act (S. 1137), by a vote of 16-4. Introduced by Senator Charles Grassley (R-IA), the PATENT Act is designed to curb abusive patent litigation by so-called patent trolls while moderating some of the more contentious provisions of parallel legislation in the U.S. House of Representatives, the Innovation Act (H.R. 9). Many universities, biotech, and pharmaceutical industries that initially opposed the Innovation Act have since recognized the PATENT Act is a step in the right direction. Like the Innovation Act, the PATENT Act:
Regulates "cease-and-desist" letters by requiring the allegedly infringed patent to be identified with at least one claim;
Makes broad dissemination of "bad faith" demand letters a violation of Section 5 of the Federal Trade Commission Act;
Includes heightened pleading standards, requiring a patent holder to plead the asserted patent claims and explain how the accused product or process infringes each element of the asserted patent claims;
Requires patent holders to disclose to the court and adverse parties the identity of parent entities, assignees, and entities with the right to sublicense or enforce the patents in suit; and
Requires courts to stay discovery until the resolution of pending motions to dismiss, transfer venue, or sever accused infringers.
The major difference between the U.S. Senate's PATENT Act and the U.S. House of Representative's Innovation Act, is that the Senate language doesn't presume attorneys' fees will be awarded to a prevailing party in a patent infringement action. Opponents of the Innovation Act were concerned that a default, attorneys' fee-shifting burden to the losing party would likely favor wealthy parties while discouraging small businesses and inventors from pursuing legitimate patent infringement claims. Thus, the PATENT Act allows a court to award attorneys' fees if it determines the losing party's conduct was "not objectively reasonable," wherein the prevailing party bears the burden of proof. While the Senate compromise may allay some concerns for a legislative fix to abusive patent litigation, Senator Grassley has acknowledged there remain a few outstanding issues and that he "look[s] forward to continuing the debate on the Senate floor."
◊ Luke C. Holst is a registered patent attorney with experience in both patent prosecution and patent litigation. Holst is a former Patent Examiner at the U.S. Patent and Trademark Office; Law Clerk to the Honorable Mark W. Bennett at the U.S. District Court for the Northern District of Iowa; and Legislative Counsel at the U.S. Capitol to an Iowa Congressman on the U.S. House of Representatives Committee on the Judiciary. At McGrath North, Holst works on patent issues, other intellectual property matters, and litigation.