Micah Q. Carlson is a member of the firm's Business and Corporate practice group, having joined following a two-year clerkship with the firm.

Micah received his undergraduate degree from the University of Nebraska at Kearney, graduating Magna Cum Laude with a B.S. in English and Political Science. Micah was a leader in the Sigma Phi Epsilon Fraternity, its Member of the Year in 2018, and a recipient of its National Competition Scholarship. During this time, Micah also served as a Congressional Intern in the Office of Representative Adrian Smith, providing him with valuable experiences on Capitol Hill.
Micah then attended the University of Iowa College of Law where he graduated with Distinction. While in law school, Micah served as a writer for the Journal of Corporation Law, publishing on the critically important subject of U.S. data protection in a global economy. He also served as a research assistant to Associate Professor Andrew Crouse, focusing on assisting other law students with their writing skills.
Education
The University of Iowa College of Law (J.D., with distinction, 2022)
The University of Nebraska at Kearney (UNK) (B.S., magna cum laude, 2019)
Admissions
Nebraska (2022: Sustaining Member)
News
10/7/22
McGrath North is excited to announce the hiring of new associates Micah Q. Carlson, Jeanne J. Kelley and Avram N. Tynes. All three clerked with the firm during their law school careers and will join the Business and Corporate, Intellectual Property, and Labor, Employment and Benefits teams.  
READ MORE
05/25/2022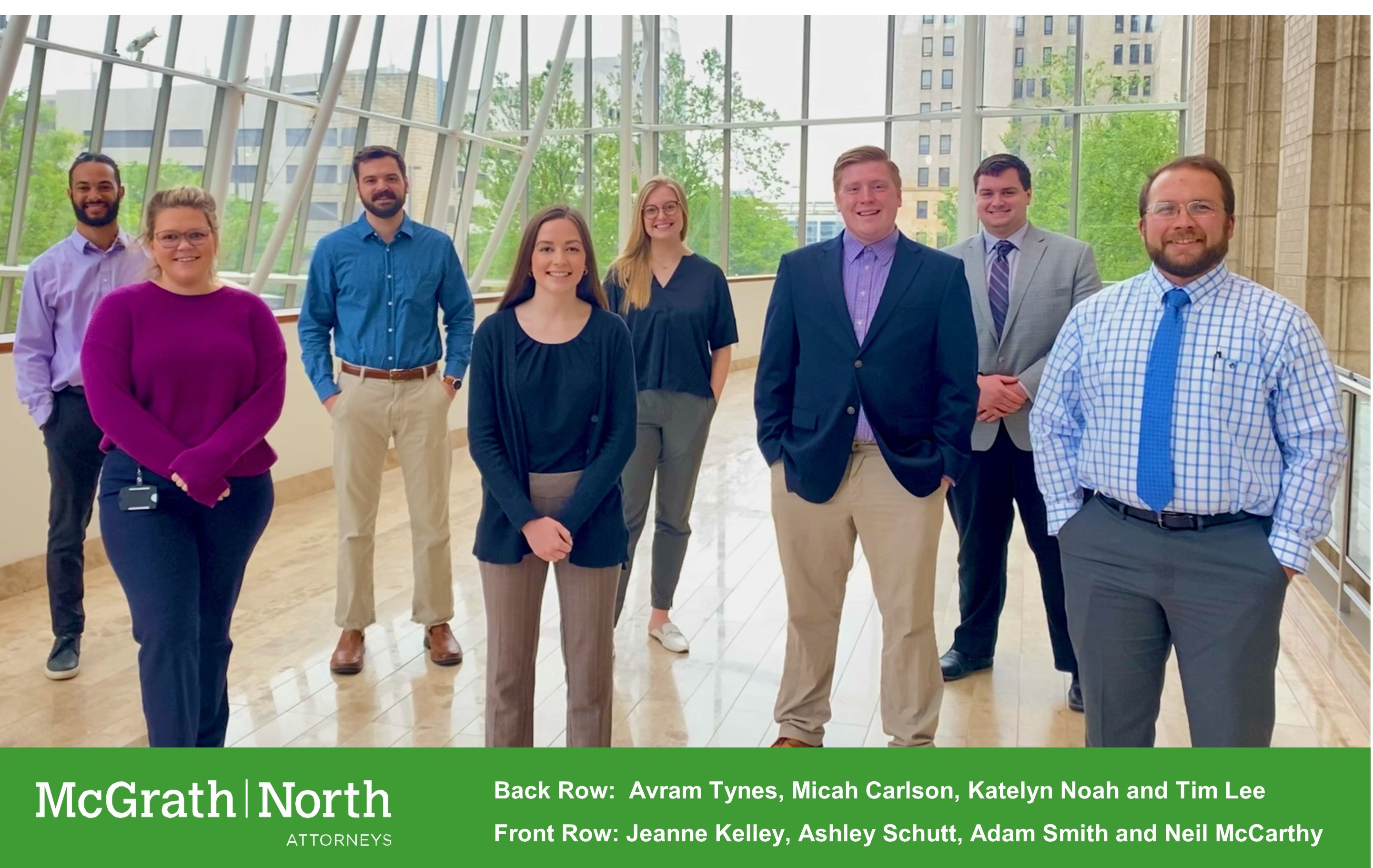 READ MORE
Events
12/8/22 On December 6, 2022, McGrath North held its Privacy & Data Protection Summit at the Scott Conference Center in Omaha, Nebraska. The over 100 attendees from almost 70 companies at the half-day event had the opportunity to hear speakers and panelists, including guest experts from the industry, share insights on key topics including:  
READ MORE
01/24/2023
On January 4, 2023, Ireland's Data Protection Commission (DPC) announced two separate findings of violations of the General Data Protection Regulation (GDPR) by Meta Platforms Ireland Limited (Meta Ireland). Meta Ireland is a subsidiary of Meta Platforms, Inc., the owner of Facebook, Instagram, and WhatsApp. The violations were found by the DPC in connection with Meta Ireland's provision of Facebook and Instagram services in Ireland. The GDPR violations relating to Facebook have resulted in fines totaling €210 million, while the violations concerning Instagram total €180 million. In issuing these fines, the DPC has highlighted considerations that should be top of mind for entities doing business in the EU:  
READ MORE
12/28/2022
The Colorado Privacy Act (CPA) was signed into law on July 8, 2021, and has become a highly anticipated comprehensive data privacy law in the United States. Much like the California Consumer Privacy Act (CCPA), the CPA aims to provide certain protections for personal data for consumers, with the CPA set to go into effect on July 1, 2023. The CPA will apply to entities that do business in Colorado and either (a) process the data of at least 100,000 Colorado residents or (b) derive revenue or receive a discount on goods or services from selling personal data and process the data of at least 25,000 Colorado residents.  
READ MORE
Publications
08/18/2022
Co-Authored By: Stacey Shadden and Micah Carlson (Graduate Clerk)  
READ MORE
06/29/2022
Co-Authored By: Stacey Shadden and Micah Carlson (Graduate Clerk)  
READ MORE
Nebraska State Bar Association
American Bar Association
Student Writer & Contributing Member: Journal of Corporation Law, University of Iowa College of Law
Law Research Assistant: University of Iowa College of Law
Vice President of Membership Development & Senior Marshall - Sigma Phi Epsilon (UNK)
Congressional Intern: Office of Representative Adrian Smith