September 11, 2014
McGrath North Expands Employee Benefits Team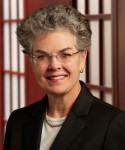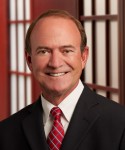 Today, McGrath North announced that the firm has significantly expanded its Employee Benefits & Executive Compensation practice with the addition of attorneys Joan Cannon and Peter Langdon.
Joan Cannon has specialized in employee benefits law for over fourteen years and Peter Langdon has spent the last twenty-nine years of his practice focusing on all aspects of ERISA/employee benefits and executive compensation. During their careers, they have advised a wide range of clients in both the private and public sector including sponsoring employers, plan administrations and service providers. Joan and Peter's expertise includes the design, implementation and maintenance of qualified and non-qualified retirement plans, executive compensation, employee stock ownership plans and health and welfare plans, along with employee benefits compliance including fiduciary and prohibited transactions, ERISA litigation, and IRS and DOL practices and procedures. Their complementary skillsets provide clients with a full range of employee benefits law expertise.
Joan is a graduate of the University of Nebraska-Lincoln College of Law and obtained her bachelor's degree from the University of Nebraska-Lincoln. Peter is a graduate of the Creighton University School of Law and obtained his bachelor's degree from Creighton University.
"Joan and Peter are both very experienced and highly regarded attorneys and they join Autumn Long to create a powerful McGrath North Employee Benefits team." said Roger Wells, President of McGrath North. "It is rare to have this much talent under one roof, let alone in Nebraska, and they offer our clients unparalleled expertise and depth. We are very happy to add Joan and Peter to our firm."