February 13, 2017
McGrath North Expands Three Practice Groups
Omaha, NE (February 12, 2017) McGrath North is pleased to announce the expansion of three practice groups with the addition of attorneys Cody Elyse Brookhouser, Rachel C. Meyer and Matthew Munro. These new attorneys will provide legal guidance on a full spectrum of issues within our Labor and Employment, Business and Corporate and Litigation practice groups.
"Our new attorneys have done extremely well academically, all have worked at McGrath North while in law school and have great backgrounds for their practice areas," says Roger Wells, President of McGrath North. "We are pleased to have them join the firm and they will be a great asset as we strive to provide the high-level of service our clients expect."
The new attorneys include: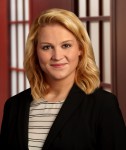 Cody Elyse Brookhouser joins McGrath North's Labor and Employment practice group. She will advise clients on labor and employment issues including discrimination, wage and hour issues and collective bargaining. Cody was a McGrath North law clerk during law school and served as a judicial clerk to the honorable Chief Justice Patience Drake Roggensack of the Wisconsin Supreme Court during the 2015-2016 term. She received a J.D., with high distinction from the University of Iowa College of Law in 2015 and a B.S., cum laude from the University of Arkansas in 2012.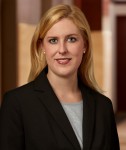 Rachel C. Meyer joins the firms Business and Corporate practice group and will focus her practice on commercial and corporate transactions and mergers and acquisitions and advises clients on general business planning and corporate governance matters. She will also work in the health care area to provide practical, business-oriented solutions to health care professionals and providers. Rachel worked as a McGrath North law clerk while attending Creighton. She received her J.D., magna cum laude from Creighton in 2016, a Master of Arts in Liberal Studies (with emphasis in public health) with two citations from Dartmouth College in 2013 and a B.A. with double honors from Boston College in 2010.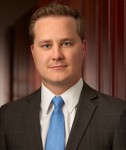 Matthew Munro joins McGrath North's Litigation practice group. Building on his McGrath North law clerk experience, Matt will counsel clients on dispute resolution and will be involved in all phases of litigation and arbitration matters. Matt participated in McGrath North's summer law clerk program for two years and received his J.D. from Notre Dame Law School in 2016 and a B.A. from William Jewell College in 2013.