December 03, 2018
McGrath North Expands Two Practice Groups
McGrath North is pleased to announce the addition of attorney Courtney E. Foltz to the firm's Tax, Trusts and Estates Group and Diana Morales McFarland to the firm's Labor and Employment Group.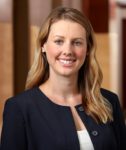 Courtney's practice will focus on tax, estate planning, business succession, charitable giving, trust administration, and business entity formation. Courtney earned her J.D., magna cum laude, from Creighton University School of Law and her B.S., magna cum laude, in criminal justice, from the University of South Dakota.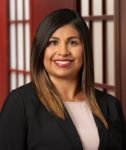 Diana brings more than 10 years of experience in immigration to the firm's labor and employment group. She concentrates her practice on immigration law and assists clients in various matters, including work permits, employment and family-based immigration, adjustment of status, immigrant and nonimmigrant waivers, and visa issuance. Diana earned her J.D. from Creighton University and her B.S., magna cum laude, from Texas Tech University.
"Courtney and Diana are great additions to the firm." said Roger Wells, President of McGrath North. "Courtney has been part of our law clerk program for over a year. That experience and her educational success puts her in a great position to provide the excellence that our clients expect. Diana has significant experience providing legal counsel to immigration clients and has been very active in the Omaha community in the immigration area. She will be a key part of our firm as we build our immigration services."