06/02/2017
President Obama Signs Defend Trade Secrets Act Of 2016: What Does This Mean For Your Business?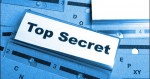 Until now, the federal government has only provided criminal sanctions for misappropriation of trade secrets, leaving civil remedies for businesses exclusively to the states. However, President Obama signed the Defend Trade Secrets Act of 2016 (DTSA) into law on May 11, 2016 effective immediately. DTSA creates a civil action for businesses to seek redress under federal law for the misappropriation of their trade secrets. This new federal law does not preempt state law, but provides businesses with the option to file their claims under either state or federal law. Federal courts can provide many benefits to plaintiffs, such as uniformity in law in all jurisdictions and efficiency given the federal system's smaller case load.
DTSA matches much of what state law has already provided. Here is what is new:
"Whistleblower Immunity": DTSA provides immunity from criminal and civil liability for an individual disclosing a trade secret to any federal, state, or local government official, or to an attorney, for the purpose of "reporting or investigating a suspected violation of law." Immunity is also provided to individuals who disclose a trade secret to his or her attorney in an action against an employer for retaliation of reporting a violation of law. Additionally, this immunity allows the individual to use the trade secret in the retaliation court proceeding. DTSA requires employers to provide notice of this immunity to employees, independent contractors and consultants either by inclusion in an agreement that governs use of trade secrets or in a policy document cross-referenced in an agreement, which establishes the employer's reporting policy for suspected violations of law. Failure to provide this notice will deprive employers of their right to another DTSA benefit – collection of exemplary damages and attorney fees – in an action against any employee, independent contractor or consultant who was not provided notice.
Ex Parte Seizure: DTSA includes an ex parte seizure provision that allows employers to seize another party's property containing misappropriated trade secrets without their knowledge in extraordinary circumstances. This request for seizure may be granted if immediate and irreparable injury will occur as a result of a high likelihood the other party will evade, avoid, or not comply with other equitable relief by means of destroying, moving, hiding, or otherwise making such a matter inaccessible to the court.
Time is of the essence for employers to update their agreements to become compliant with DTSA and to consider updating policies on when trade secret misappropriation actions will be pursued. Employers should also consider adding this notice to confidentiality forms and non-disclosure agreements. Please contact the McGrath North Intellectual Property Group with your DTSA compliance concerns or to discuss commencing a misappropriation of trade secrets action.