09/11/2020
Are COVID-19 Business Interruption Losses Covered? Initial Court Rulings Favor Insurers
September 11, 2020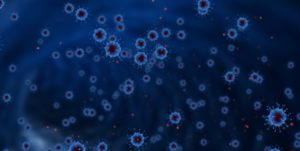 Since our last update, hundreds of insurance coverage lawsuits brought by businesses against their insurers have been making their way through U.S. courts. Those lawsuits stem from business interruption insurance claims seeking to recover losses relating to the COVID-19 pandemic, and ask courts to compel insurers to reverse previous claim denials and provide insurance coverage. Although many of these cases are still in their initial phases, decisions on early motions filed by insurance companies are starting to roll in. Those decisions provide helpful insight into how courts may resolve the novel coverage issues presented by COVID-19, which currently appears to favor insurers.
In the last month, multiple courts have granted insurers' motions to dismiss business interruption insurance coverage claims. These outcomes are in-line with the prediction of many legal commentators, who speculated at the at the beginning of the COVID-19 pandemic that insurance companies may have the upper hand on this issue. For example:
A Texas federal court[1] granted an insurance company's motion to dismiss coverage claims brought by multiple barbershops finding there was no "direct physical loss" within the meaning of the polices at issue. In reaching this result, the court noted that Texas law required a tangible injury to property for there to be a "direct physical loss," and held the plaintiffs' allegation regarding COVID-19 contamination could not satisfy that requirement. Further fatal to the plaintiffs' claims was the fact that, even if they could establish a direct physical loss, the policies at issue contained a common exclusion which barred recovery for losses caused by a virus that "induces or is capable of inducing physical distress, illness or disease."
A federal court in Florida[2] held that a plaintiff's allegations that two emergency governmental orders forced the closure of its restaurant did not state a claim under Florida law. According to the court, the insured's policy language required a physical problem with the insured's property for coverage to be triggered, and governmental orders could not meet this threshold because the insured alleged the restaurant "merely suffered economic losses – not anything tangible, actual or physical."
A federal court in California[3] concluded that under California law losses resulting from an inability to use property due to in-person dining restrictions did not amount to 'direct physical loss of or damage to property.'" The court further held the plaintiff failed to plausibly plead COVID-19 altered its property, and that failure prevented its claims from proceeding.
But not all hope for insureds is lost. A recent decision by a Missouri federal court found against the insurer. Specifically, the court denied an insurance company's motion to dismiss claims brought by several businesses in the Kansas City metropolitan area seeking to compel coverage under "all risk" property insurance policies.[4] The insurance company argued the claims should not be allowed to proceed because COVID-19 did not tangibly damage its insureds' properties and, therefore, could not satisfy its policies' requirement that business losses be caused by a "direct physical loss or damage." But the court rejected the argument, finding the plaintiffs' allegations that they were deprived of their property because COVID-19 made it unsafe and unusable was enough to plead a "direct physical loss." In doing so, the court reasoned that adopting the insurance company's position would conflate physical damage and physical loss, which were separate terms. Although the court did not rule on the merits of the case and left room for the insurer to re-raise its arguments later in the case if warranted, insureds consider this decision to represent a significant win.
As courts continue to grapple with business interruption coverage lawsuits across the country and decisions in those cases continue to be handed down, we will likely see varying results. Although we anticipate that as a general matter those decisions may continue to favor insurers, the determination of whether coverage exists will be highly dependent on the language of the policy at issue, the specific facts giving rise to the loss, and applicable state law. As the number of these decisions grows and significant issues are resolved, the Litigation, Insurance and Risk Management members of McGrath North's COVID-19 Response Team will continue to keep you updated.
---
[1] Diesel Barbershop, LLC v. State Farm Lloyds, Case No. 20-cv-461 (W.D. Tex. Aug. 13, 2020).
[2] Malaube, LLC v. Greenwich Insurance Company, Case N. 20-cv-22615 (Aug. 26, 2020).
[3] 10E, LLC v. Travelers Indemnity Co. of Connecticut, et al., Case No. 20-cv-04418 (Aug. 28, 2020).
[4] Studio417, Inc. v. Cincinnati Insurance Co., Case No. 20-cv-03127 (W.D. Mo. Aug. 12, 2020).
---
Contact information for the complete McGrath North's COVID-19 Response Team can be found here.
For information regarding additional business-related concerns centered around COVID-19, please visit our COVID-19 Resource Guide here.