03/13/2020
Coronavirus (COVID-19) Litigation Update
March 13, 2020
We are advising that both the United States Federal Court for the District of Nebraska and the Nebraska Supreme Court have issued General/Administrative Orders relating to the COVID-19 virus.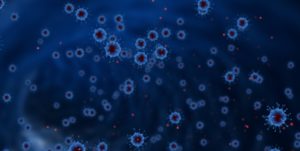 After carefully monitoring the medical issues presented by the evolving coronavirus developments across the country, the courts have issued emergency policies and procedures for the practice of law in the Nebraska Federal and State Courts. The linked orders (General Order 2020-13 and Nebraska Administrative Order) outline the responsibilities of any individuals conducting business before the Court. These responsibilities are applicable to all participants including attorneys, litigants and witnesses.
In summary, the courts have outlined several activities they deem to be high risk and are requiring anyone who falls into these categories to notify both opposing counsel and the Court and to seek authorization from the Court before participating in any proceeding. The Order also imposes a duty upon Counsel to affirmatively inquire whether their client's come within any of the high risk categories.
Please reach out to our Litigation members of the McGrath North COVID-19 Response Team for additional information and guidance.