05/04/2020
COVID-19 Business Interruption Insurance Disputes Make Their Way To Court – Key Takeaways For You
May 4, 2020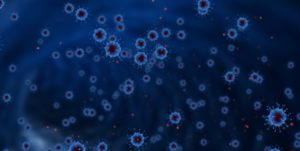 The discovery and spread of COVID-19 in the United States has created a substantial amount of economic loss for businesses of all types and sizes. Government restrictions and orders have forced the limitation or closure of nonessential businesses across many industries, causing decreased revenues and dire financial conditions. As a result, a number of businesses are looking for ways to recoup their economic losses, including through claims against their insurance policies.
Although a number of business interruption insurance claims are still in their initial pre-litigation phases, some disputes relating to COVID-19 insurance coverage have already made their way to court. Those cases have been brought by a variety of types of businesses, but they all ask courts to declare that an insurance company must cover its insured's COVID-19-related business losses. While it is still unclear how courts will rule, these early-filed cases provide valuable insight into the issues presented by COVID-19 business interruption insurance claims. The following are several key takeaways, which may prove useful as you navigate through these unprecedented circumstances for your business:
Insurance Companies Are Largely Denying Coverage For Business Interruption Losses, But The Pressure Against Them Is Mounting.
In general, the insurance industry has been taking the position that most business interruption insurance policies do not cover COVID-19-related business interruption losses. Policies typically provide coverage for business losses only when the business has been suspended due to "direct physical loss or damage," and in many instances insurers have determined no such loss or damage occurred as a result of COVID-19.
This widespread denial of claims has triggered a call for state governments to enact legislation forcing insurers to provide coverage, although to-date no such legislation has been passed. Insurers are also facing mounting similar pressure from members of the federal government, although the ability and willingness of the federal government to take affirmative action in favor of insureds is the subject of ongoing debate.
Insureds Are Advancing Novel Theories In An Effort To Trigger Coverage.
Many insureds are advancing novel theories in an attempt to trigger insurance coverage under their business' interruption policies. For example, while stopping short of asserting their own business have been contaminated, some insureds are claiming that because COVID-19 lingers in the air and has the capability to infect surfaces for protracted time periods, government shutdown orders and the closure of businesses are due to a physical loss. Other insureds have claimed that the inability to open their businesses in-and-of-itself qualifies as a direct physical loss.
In support of their positions, many insureds are citing local government shutdown orders which include wording that suggests a physical loss and dovetails with the terms of commercial insurance policies. Even though the strength of these arguments is still unclear, it is undeniable that insureds (and some local governments) are doing what they can to try to trigger coverage. As additional claims are denied and more disputes arise, more theories will likely be emerging.
Some Insureds Are Filing Lawsuits Without Filing A Claim With Their Insurers .
A number of the lawsuits filed to-date do not allege that an insurance claim has been denied, but rather "proactively" seek a court declaration that business interruption coverage exists. While this strategy (i.e. filing a lawsuit before having a claim denied) may be successful and advantageous in some instances, in many others it will not because it may present an opportunity for insurers to move to dismiss the lawsuit on the basis that an actual – i.e. justiciable – controversy does not exist.
Many policies also limit an insured's ability to bring legal action to a certain period of time following a claim being rejected, which in the right instance may further support dismissal of a "proactive" lawsuit in favor of an insurer. Insureds are getting creative in an attempt to rebut these arguments; for example, businesses are framing their requests to seek a declaration as to the effect of various governmental orders. For now, it is very unclear how courts will view those arguments or how successful they may be in securing coverage from insurers.
What Can Your Business Do Now?
COVID-19 may be the largest event in insurance history and business interruption insurance disputes will only continue to grow. Insurance policies are not "one size fits all," and even though insurance disputes are in their initial phases, there will likely be some successful recoveries by businesses. To best position your business, there are several key steps that were outlined in the "Insurance" portion of our earlier alert (please click HERE to review). Should you be faced with an insurance coverage dispute or need help thoroughly evaluating your policies for potential coverage, the Litigation, Insurance and Risk Management members of our COVID-19 response team are here to help.
---
Contact information for the complete McGrath North's COVID-19 Response Team can be found here.
For information regarding additional business-related concerns centered around COVID-19, please visit our COVID-19 Resource Guide here.