06/16/2020
Legal Implications Of Implementing Temperature Screening Procedures
June 16, 2020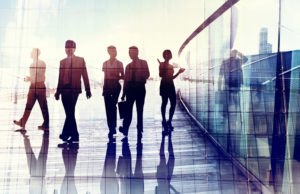 Businesses are reopening and implementing public health procedures to protect both their employees and customers or other visitors to their premises. One procedure that most are including in their safety protocols is temperature screenings. Questions are arising as to the permissibility of conducting such screenings, and how the resulting information should be handled.
The purpose of this alert is to outline the legal implications of conducting temperature screening of individuals, including employees and customers, and most importantly, to provide practical recommendations to employers and business owners to guide their activities.
Employee Temperature Screenings at the Federal Level
The Equal Employment Opportunity Commission (EEOC) has announced that temperature screenings are permissible. They will retain their permissible status as long as COVID-19 remains a "direct threat" to public health, as defined in the Americans with Disabilities Act (ADA). COVID-19 will be deemed a "direct threat" by the EEOC at least until the CDC and state and local authorities update their evaluations of the public health crisis.
Under the ADA, any data from disability-related inquiries or medical examinations must remain confidential. Records of employee medical conditions or history must be collected and maintained as separate, confidential records. These record-keeping and confidentiality requirements likely apply to temperature checks.
To help employers establish effective testing protocols, the CDC has published guidelines for conducting employee temperature checks which include in material part:
Employers should develop and implement policies to prevent employees from congregating in groups while waiting for screening. This can be done by staggering shifts, start times, and break times to reduce the density of employees in common areas.
Screening methods should incorporate protective social distancing, or physical barriers to minimize the screeners' exposure. These methods can include:

Allowing employees to take their own temperature before coming into the workplace and then verifying upon arrival that their temperature is below 100.4°F to the screener, and that they are not experiencing coughing or shortness of breath. This should be coupled with a visual inspection of the employee for signs of illness, while maintaining a distance of 6 feet apart.
If the screener is taking the employees temperature, the screener should stand behind a physical barrier, such as glass or plastic window or partition. The screener should wash hands with soap and water or use hand sanitizer with at least 60% alcohol before beginning to screen. The screener should:

Make visual inspection of employee for signs of illness
While using disposal gloves, check employee's temperature by reaching around or through a partition or barrier while making sure the screener's face remains behind the barrier at all times.
If the screener is performing a temperature check on multiple individuals, a clean pair of gloves should be used for each employee and the thermometer must be thoroughly cleaned between each check. If disposable or non-contact thermometers are used and the screener does not have physical contact with an individual, there is no need to change gloves before the next check. Non-contact thermometers should be cleaned and disinfected according to manufacturer's instructions and facility policies.
If social distancing or barrier controls cannot be implemented: Personal Protective Equipment can be used if screener is within 6 feet of an employee during screening. However, PPE is seen as a less effective protection method.
Employee and Business Owner Temperature Screenings at the State Level
States vary wildly in their current approaches to temperature screenings and in determining what temperature level is defined as a "fever". In Nebraska, there is no state-wide policy in place. However, some local governments and County Health Departments are setting unique temperature screening requirements. While in Iowa there is also no state-wide policy in place, Iowa has recommended that employees with a temperature of at least 100.4 degrees stay home.
Other states are implementing policies and procedures that go beyond the employer-employee context. For example, on June 6, 2020, the New York Governor issued Executive Order No. 202.38 that permits commercial building owners, retail store owners and those authorized to manage public places within buildings and businesses to require individuals to undergo temperature checks as a condition to entry. Building owners may deny entry to individuals who refuse to undergo the check or who have a temperature above the levels set forth in New York's Department of Health Guidelines. As businesses continue to open up public access, it is unclear whether other states will follow New York and implement mandatory temperature checks authorizations in commercial and retail settings.
Property owners and businesses should keep in mind that they have discretion over whether to require visitors and customers to temperature screen (unless required to do so by governmental entities). Even in the absence of applicable state guidance authorizing required temperature screenings, property owners and/or businesses can set a uniform policy for all building visitors.
Data Privacy Concerns
The collection of information from employees or other individuals can often create data privacy and security concerns under state and federal laws. Many businesses are turning to efficient no-contact temperature taking devices for the technology efficiencies underlying the use of these devices. However, businesses must remain aware of the implications of using no-contact devices that incorporate facial recognition and thermal scanning to take temperatures. A handful of states, including Illinois, Texas and Washington, have adopted privacy laws governing the collection and use of biometric data. Under these state laws, the use of temperature taking devices that deploy facial recognition may violate privacy rights unless proper disclosure and consent is received.
A business who chooses to maintain a record of the temperature screening results should bear in mind that the collection of personal information by the business is likely subject to applicable state and federal privacy laws and may require additional disclosure and retention obligations on top of those required by the ADA. In particular, a business collecting temperature screening data from a California resident (including a California employee) should be mindful of the requirements of the California Consumer Protection Act (CCPA). Businesses subject to the CCPA must provide heightened disclosures with respect to the collection of personal information, including biometric data, prior to the point such information is collected.
Recommendations
To help businesses implement effective, safe and compliant temperature check protocols, the following steps should be taken:
Follow CDC Guidelines: The CDC has provided several different methods for conducting temperature screenings as outlined above, and each business should evaluate which procedure will work best for them.
Communicate with Employees and Building Visitors: Inform employees and other building visitors how the screening process will be conducted; what, if any, information will be collected; and how the information will be used, stored and shared.
Conduct Screenings in a Confidential and Non-Discriminatory Manner: To comply with the ADA, ensure that screenings are as private as possible. If an employee fails the screening, inform them in a private manner. Additionally, implement a non-discriminatory screening policy by mandating screenings for all employees.
If You Maintain Records, Keep Them Confidential and Separate: To comply with the ADA, any screening records must remain confidential and separate from the employee's personnel file. Employers can also elect to not record temperature screening results (except as to instances where results dictate excluding the employee from the premises) which may be the best option for many employers. In addition, keep in mind the state requirements applicable to the collection and retention of personal information generally.
Comply with State and Local Requirements: State and local screening requirements may deviate significantly from federal requirements and should be consulted for each business location. Consider whether the type of temperature taking device used subjects the business to heightened privacy disclosures.
Consider Paying Employees for Screening Time: There is little to no law concerning compensation for temperature screening time. As a result, it may be advisable to consider providing compensation.
Stay Up-To-Date: Recommendations and requirements are subject to change rapidly, and must be monitored.
Our team at McGrath North is prepared to provide guidance on these issues for business environments of all types. If you have questions, please reach out to any of our professionals identified below.
Contact information for the complete McGrath North's COVID-19 Response Team can be found here.
For information regarding additional business-related concerns centered around COVID-19, please visit our COVID-19 Resource Guide here.