04/24/2020
Moving Successfully Through And Beyond The COVID-19 Pandemic
April 24, 2020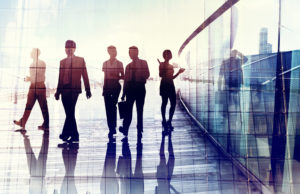 We at McGrath North are working hard as your partner in the midst of the COVID-19 pandemic.
The Federal Government has now announced three phases to move our economy forward. States, counties, and cities where you do business are beginning to create and implement their reopening plans. These transitions will continue to bring new challenges for your business.
As we continue to support you in the midst of this pandemic, we are also anticipating the array of upcoming challenges and opportunities your business will confront during this reopening, and framing the solutions to help you remain successful. These include in part:
Workforce – Ramping up your workforce safely to support your colleagues and to effectively rebuild revenue;
Supply Chain – Reestablishing the supply chains that are critical to your core business;
Customers – Investing in new ways to reconnect with and expand your essential customer base;
Capital – Funding capitalization needs to help overcome the financial losses you likely have experienced;
Government – Optimizing new and existing government support opportunities and minimizing the disruption of new government regulation;
Insurance – Working with insurers where necessary to protect your business interests;
Defense – Defending claims by those looking everywhere for targets to shoulder their losses;
Contracts – Managing contract risks across every segment of your business to minimize additional disruption and losses; and
Business Model – Addressing the legal matters that must be handled as your business model changes and evolves in response to this newest disruptive force.
McGrath North's COVID-19 Response Team is already anticipating many of these challenges that will be confronted in the next new normal, so we can be ready to formulate solutions with you. Practical, real-world, achievable, value-driven SOLUTIONS.
And like you, we are adjusting our own business during this crisis. We are identifying how we can be a stronger, more collaborative, more connective partner with you.
We are very thankful for our relationship with you. We take nothing for granted. And we intend to continue earning your respect as we move together through and beyond this pandemic into your next phase of success.
Our COVID-19 Resource Guide contains information and resources regarding additional business-related concerns centered around the COVID-19 pandemic. We are here to help, and you can reach out at any time to a member of the COVID-19 Response Team or any of your trusted contacts at McGrath North.