06/17/2020
New Nebraska Small Business And Livestock Producer Grants
June 17, 2020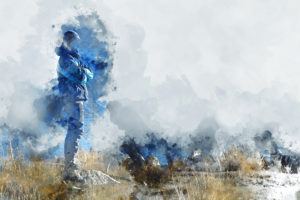 Incentive Summary
Using federal COVID-19 funds, on June 12, 2020 the State of Nebraska launched two new programs to provide direct financial assistance, through the form of grants, to Nebraska-owned small businesses (Small Business Stabilization Grants) and livestock producers (Livestock Producer Stabilization Grants). To be eligible for the grants, these businesses must have been severely impacted by COVID-19, including through closures, occupancy restrictions or overall reductions in revenue.
Eligible Small Businesses
Nebraska-owned businesses are eligible for a grant if they had:
Between 5 and 49 employees as of March 13, 2020; and
Suffered a negative economic impact from COVID-19.
Businesses having the following NAICS Codes are NOT eligible for grants:
NAICS 21: Mining;
NAICS 22: Utilities;
NAICS 52: Finance and Insurance;
NAICS 55: Management of Companies and Enterprises;
NAICS 61: Educational Services; and
NAICS 92: Public Administration.
In addition, lobbyists and political organizations are not eligible.
Eligible Livestock Producers
Nebraska livestock producers are eligible for a grant if they had:
1-10 employees as of March 13, 2020;
Have closed operations or sustained a loss of revenue or employment since March 13, 2020; and
Have at least 20 animal units.
In addition, eligible livestock producers must derive 2/3 of their gross income from farming or ranching and be in any of the following NAICS Codes:
NAICS 112111: Beef Cattle Ranching and Farming;
NAICS 112120: Dairy Cattle and Milk Production;
NAICS 1122: Hog and Pig Farming;
NAICS 1123: Poultry and Egg Production; and
NAICS 1124: Sheep/Goat Farming.
An "animal unit" is defined in the Nebraska Administrative Code for Livestock Friendly County Regulations.
In addition to these requirements, the State is also requiring that a livestock producer must have checked the box as a "Farmer/Rancher" on their Nebraska income tax return.
Application Process and Deadline
Applicants for both grants must complete an online Eligibility Certification Form and provide necessary supporting documentation. If the State deems an applicant as eligible, the applicant will receive an email containing a certification number, along with a link to complete the full application.
For small businesses, both the eligibility certification and full application must be completed by June 26, 2020 at 5 p.m. CT.
For livestock producers, due to program demand, the eligibility certification must be completed by June 26, 2020 at 5 p.m. CT. The application must be completed by July 1, 2020 at 5 p.m. CT.
Selection for a Grant
Under both programs, grants will be issued on a first come, first served basis.
Amount of Grants
The State expects to provide a minimum of $12,000 to each eligible small business and livestock producer. In total, the State has allocated approximately $330 million to these new programs.
How Can Grants Be Used
Grants can be used for the following purposes:
working capital; and
to cover operating expenses for the continuation of a business operations.
Grants cannot be used for certain purposes including lobbying, expenses covered by insurance or another program, and severance pay.
Binding Contract
In order to receive a grant, a business must agree with numerous terms and conditions expressed in a contract with the State. A business should ensure it understands, and can comply with, the terms and conditions for the grant.
Public Reporting
The State of Nebraska will publicly announce the names of grant recipients, so applicants should be sure they are comfortable with this.
E-Verify
To receive a grant, companies must agree to use the E-Verify system to verify work eligibility of new employees.
Next Steps
Interested companies may apply, and review program FAQs, at GetNebraskaGrowing.nebraska.gov.
If you have any questions about this alert, please contact the members of our COVID-19 Response Team indentified below.
Contact information for the complete McGrath North's COVID-19 Response Team can be found here.
For information regarding additional business-related concerns centered around COVID-19, please visit our COVID-19 Resource Guide here.